Sectors
Expertise across all major real estate sectors and geographies
Our ability to identify real estate opportunities and execute strategies across sectors and in different markets throughout the world offers huge value to investors.
Our in-house teams of real estate professionals have proven capabilities in deal-sourcing, asset management and building development and have established a deep network of global operating partners.
Equity and debt portfolio composition by sector, 30th June 2023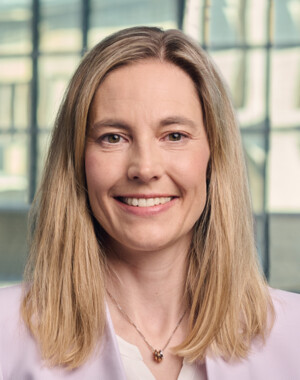 OFFICE
"Today's prime office users demand an ever-increasing focus on their well-being. Investments in this sector, either as acquisitions or redevelopments, must therefore be characterized by flexible, sustainably operated buildings within primary, high-density cities, and which offer the smart, digital services that enable tenants to attract and retain talent."
Nicole Pötsch, Head of North & Central Europe
LOGISTICS
"The fundamentals driving global logistics – e-commerce growth, sustainable facilities, near-shoring – continue to underline the sector's attractiveness. Our in-house expertise is complemented by a vast network of partners granting us 'first sight' on major asset and portfolio deals."
Donato Saponara, Head of South & West Europe
RETAIL
"We believe that dominant centers in primary locations run by sophisticated operators will continue to perform as the sector goes through massive structural changes. On the lending side in particular, building relationships with market experts and high-caliber sponsors has enabled us to develop a resilient, pan-European loan book in the sector."
Roland Fuchs, Head of European Real Estate Finance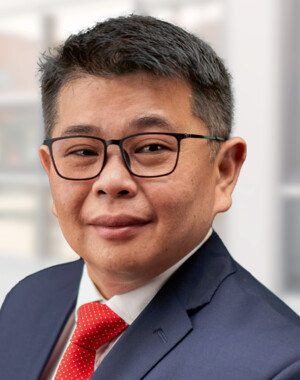 STUDENT HOUSING
"The growing education sector is an under-supplied market combined with strong international mobility and demand. Our global portfolio consists of stabilized core assets that leverage our global platform, scale, and select build-to-core activity with a focus on the UK, the U.S. and Australia."
Danny Phuan, Head of Acquisitions, Asia Pacific & Head of China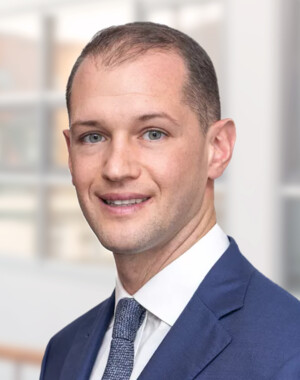 RESIDENTIAL
"We have managed residential assets for many decades, particularly in the U.S. and Europe, more recently in Asia-Pacific. This sector is heavily influenced by local nuances, but the global trends around urbanization and lifestyle changes affect all regions and are creating new opportunities in real estate's most resilient sector."
Adam Lerer, Director of Acquisitions, U.S.
When introducing a property investment opportunity to PIMCO Prime Real Estate you acknowledge that we are under no obligation to accept your introduction or enter into any agreement with you. Fees, commission or other payments in respect of introductions shall only be payable where there is a signed written agreement to that effect entered into between PIMCO Prime Real Estate and the introducer. By submitting an introduction to PIMCO Prime Real Estate you shall be deemed to have accepted the aforementioned terms.
"PIMCO Prime Real Estate" is a PIMCO company that includes PIMCO Prime Real Estate GmbH, PIMCO Prime Real Estate LLC, and their subsidiaries and affiliates: PIMCO Prime Real Estate GmbH (Company No. 158768, Seidlstrasse 24–24a, 80335 Munich, Germany), PIMCO Prime Real Estate GmbH Belgium Branch (VAT No. BE 0841.512.711, Boulevard Roi Albert II, 32, 1000 Brussels, Belgium), PIMCO Prime Real Estate GmbH France Branch (SIRET No. 509 339 669 00053, 50-52 Boulevard Haussmann, 75009 Paris, France), PIMCO Prime Real Estate GmbH Italy Branch (Numero REA MI-2107576, Piazza Tre Torri, 3 20145 Milano, Italy), PIMCO Prime Real Estate GmbH Spain Branch (NIF W2760686B, Paseo de La Castellana, 200 Edificio Spaces, 28046 Madrid, Spain), PIMCO Prime Real Estate GmbH Sweden Branch (VAT No. SE516411865401, Norrlandsgatan 18, 111 43 Stockholm, Sweden), PIMCO Prime Real Estate GmbH UK Branch (Company No. FC036236, 11 Baker Street, London W1U 3AH, United Kingdom), PIMCO Prime Real Estate Asia Pacific Pte Ltd (UEN 202000233H, 12 Marina View #17-02 Asia Square Tower 2, Singapore 018961), PIMCO Prime Real Estate (Shanghai) Co, Ltd (Company No. 91310115MA1K4KBT0L, 479 Lujiazui Ring Road​, Shanghai Tower, Pudong New District ​, Shanghai 200120​, People's Republic of China​), PIMCO Prime Real Estate Japan GK (Company No. 0104-03-022895, 1-6-2 Marunouchi, Chiyoda-ku, Tokyo 100-0005, Japan), PIMCO Prime Real Estate LLC (File No. 5234055, 1633 Broadway, New York, NY 10019-6999, USA). PIMCO Prime Real Estate LLC is a wholly-owned subsidiary of Pacific Investment Management Company LLC, and PIMCO Prime Real Estate GmbH and its affiliates are wholly-owned by PIMCO Europe GmbH. PIMCO Prime Real Estate GmbH operates separately from PIMCO. PIMCO Prime Real Estate LLC investment professionals provide investment management and other services as dual personnel through Pacific Investment Management Company LLC.
PIMCO Prime Real Estate is a trademark of PIMCO LLC and PIMCO is a trademark of Allianz Asset Management of America LLC in the United States and throughout the world.